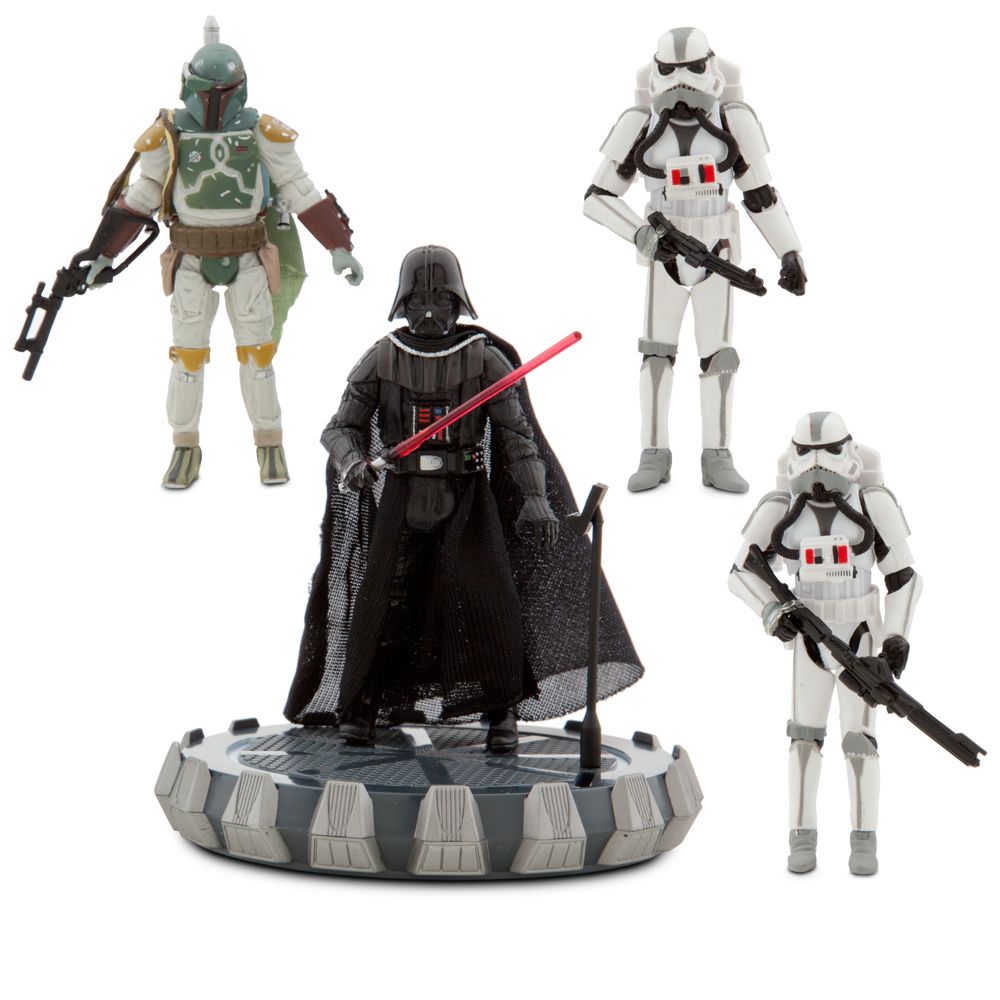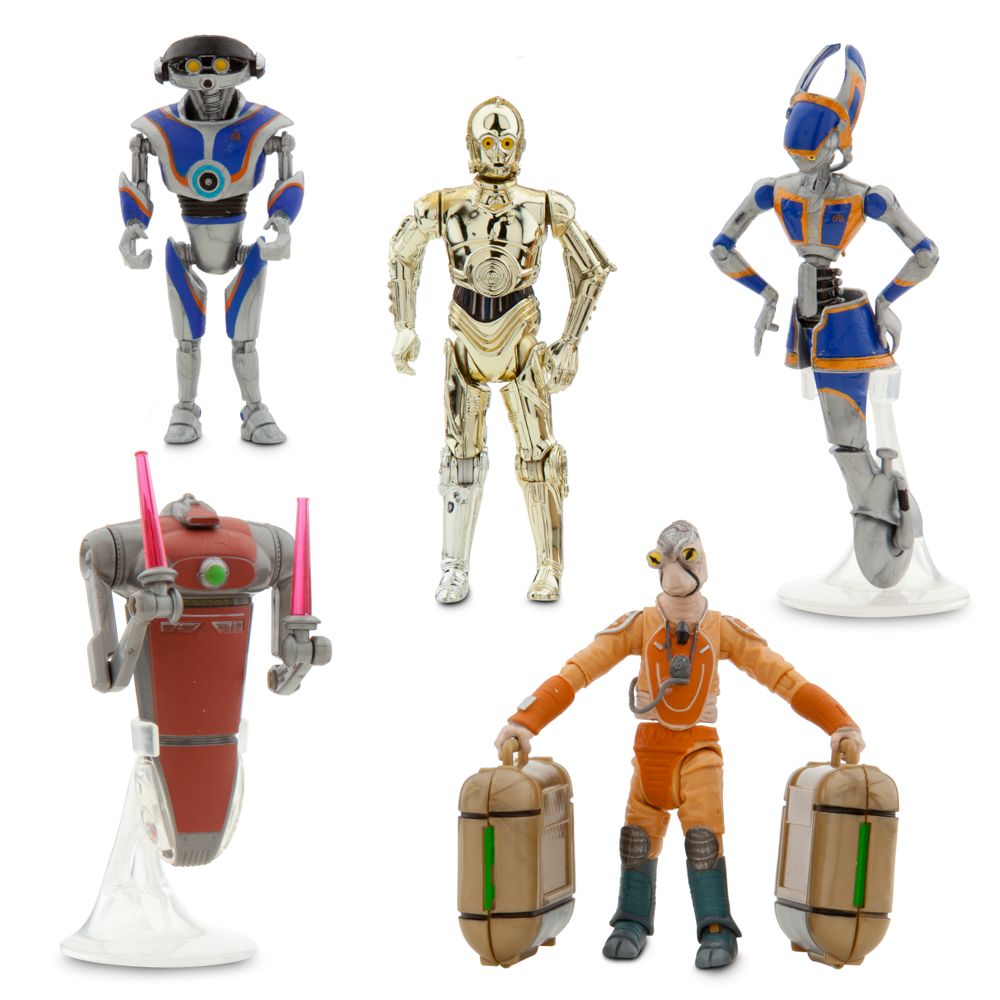 Hard-core StarWars collectors know that Disney World and Disney Land has carried exclusive Star Wars merchandise for years, and it is often difficult to obtain unless you visit the parks in Orlando and Anaheim. However, the online Disney Store is giving us a little help, at least on a few items. They are currently offering two exclusive Star Tours figure sets:
The Ambush at Star Tours set
(which includes Darth Vader, Boba Fett, and two Sky Troopers) and the
Star Tours Travel Agency set
(which includes a Signal Droid, Aly San San, Ace-38, C-3PO, and a Luggage Attendant). They are $42.95 each and they will sell out, so get yours now.
Click here to order the Travel Agency set
and
click here to order the Ambush at Star Tours set
.